Solar-powered SUV drives 620 miles through Morocco's off-road terrain without recharging – NBC US
Forward-looking: For over a week, the two-seater SUV drove 620 miles (1,000 km) from Morocco's northern coast to the Sahara Desert and did not stop once to recharge. The car can seemingly go anywhere as it's made livable for long distances, is lightweight, and charges while driving.
Described as the "world's first off-road solar SUV," the two-seater named Stella Terra can drive long distances powered entirely by the sun, and its aerodynamic design helps it reduce drag while the solar panels on its sloping roof charge its Li-ion battery.
The prototype was unveiled in September, and it's the work of a team of 22 students aged between 21 and 25 at Eindhoven University of Technology (TU/e) who tested it in Morocco earlier this month. For a week-and-a-half, they drove more than 620 miles on challenging landscapes starting from Tangier, through the Rif Mountains range, Fes, and ended in the sandy dunes of the Sahara Desert, with the only setback being a broken steering system that was fixed in a local workshop.
According to Thieme Bosman, the team's event manager, Stella Terra was tested on every type of surface as Morocco has a variety of landscapes and different surfaces. Bosman believes the road-legal car could help connect remote areas lacking good roads and with no energy.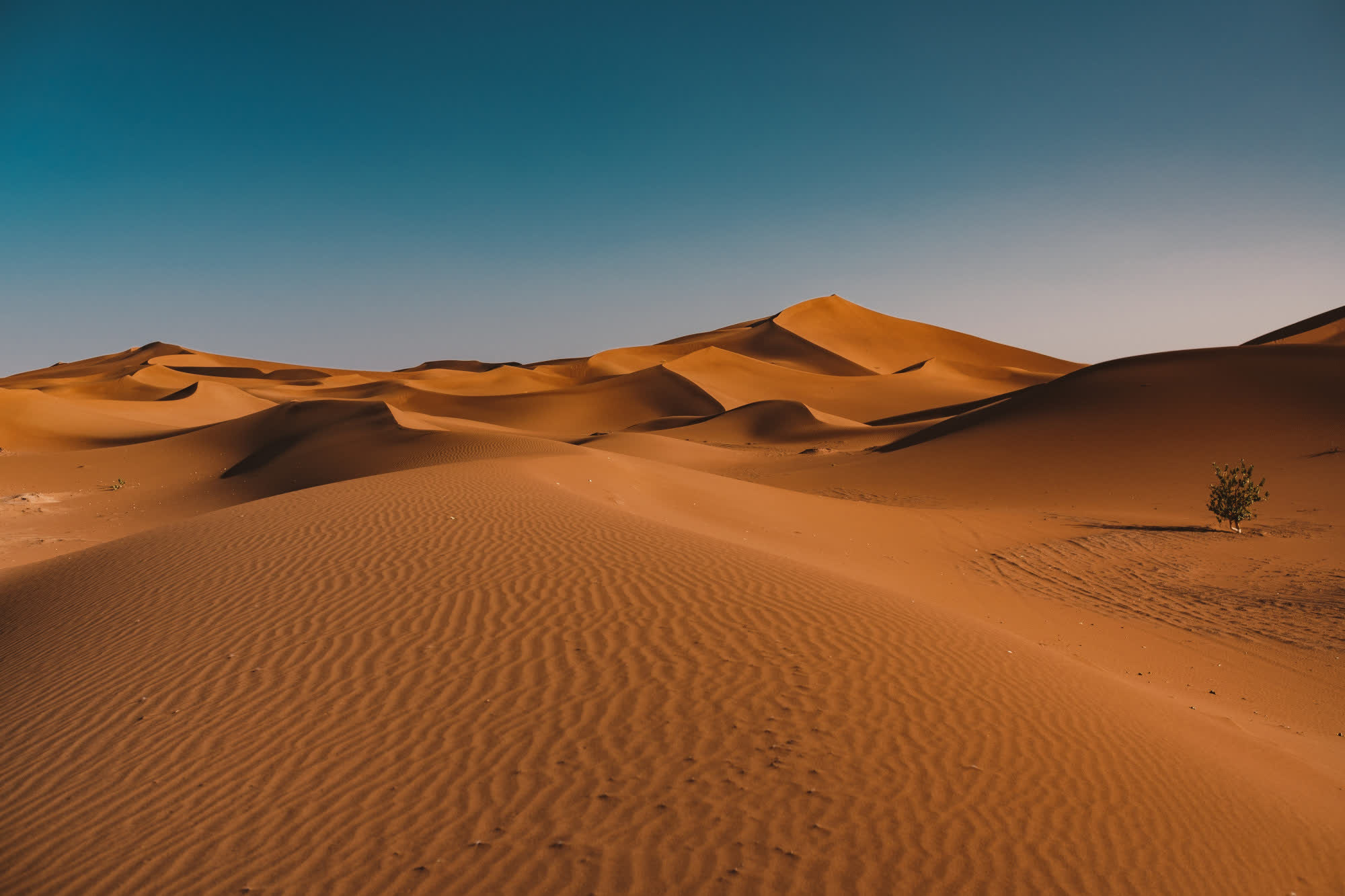 The olive-green SUV has a top speed of 90 mph (145 km/h) and on a sunny day, it has a range of 440 miles (710km) on normal roads and around 342 miles (550 km) off-road. The vehicle weighs 1.2 tons, and the range can be 50km or less in cloudy conditions.
To the team's surprise, the vehicle proved to be one-third more efficient, and Bosman notes that its lightweight design made it less prone to getting stuck. Even its converter was found to be 97% efficient in turning sunlight into electrical energy. He also adds that the team designed everything from scratch, from the suspension to the inverters, and the goal was to make every element efficient while minimizing the car's weight.
According to the team's technical manager, Bob van Ginkel, the benefit of having solar panels at the top is that it allows for a smaller battery that can be charged while the car is in motion. This means the car can go off-road and go almost anywhere without needing charging points.
While going anywhere is possible, Ginkel also notes that the designers built it on the idea of the solar-powered campervan that the university had produced earlier. It has fully reclining seats and solar panels that extend to maximize charging and create shade while the car is stationary.
According to Bosman, TU/e has been producing cars that are 5-10 years ahead of the market, but the challenge is turning those concept cars into vehicles that can be mass-produced. The team hopes this concept SUV can get there as they also aim to inspire carmakers to rethink their designs and innovate faster.
Image credit: STE, wirestock