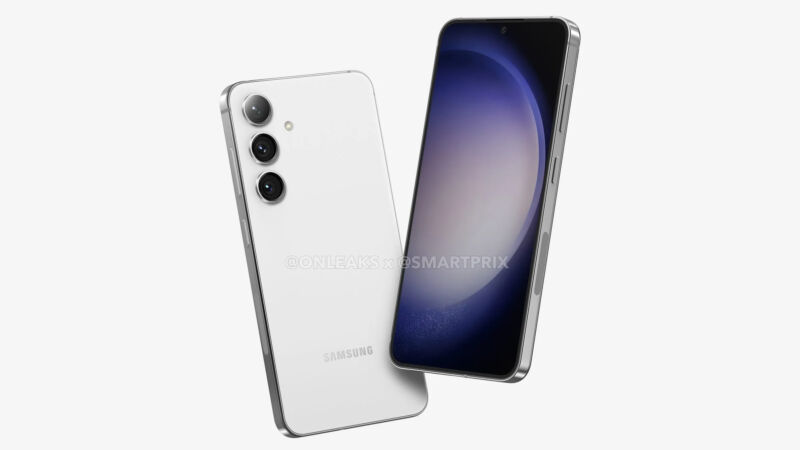 It's Galaxy S24 leak season! The phone, which won't be out until early 2024, is already being detailed by OnLeaks and SmartPrix. The two have dueling posts for the S24 Ultra and another for the cheaper S24 and S24 Plus. As usual, these are CAD-derived renders that are usually passed around to accessory makers, so while all the important bits are in the right spot down to the millimeter, don't read too much into the unconfirmed finer details.
First up are the cheaper Plus and base models, which share a design. The first thing you'll notice this year is a switch from rounded color-matched sides to a flat metal band that wraps around the perimeter. The new flat band makes the S24 awfully close to an iPhone design, with only the camera block and lack of a dynamic island as the differentiators. Would you believe Samsung has also discovered an affection for titanium and upgraded the phones with slimmer bezels? I swear I've heard all this before somewhere recently.
The titanium band has a big oval cutout on the right side of the phone, and that's reportedly for a UWB (ultra-wideband) antenna. Previously, this was reserved for the Ultra and Plus models, but now even the base model is getting it. Samsung, and seemingly everyone else in the Android ecosystem, is working on coming up with Bluetooth tracker competitors to the AirTag, and UWB's directional location features will be a core part of that. UWB is not on many Android phones, though, so this is progress.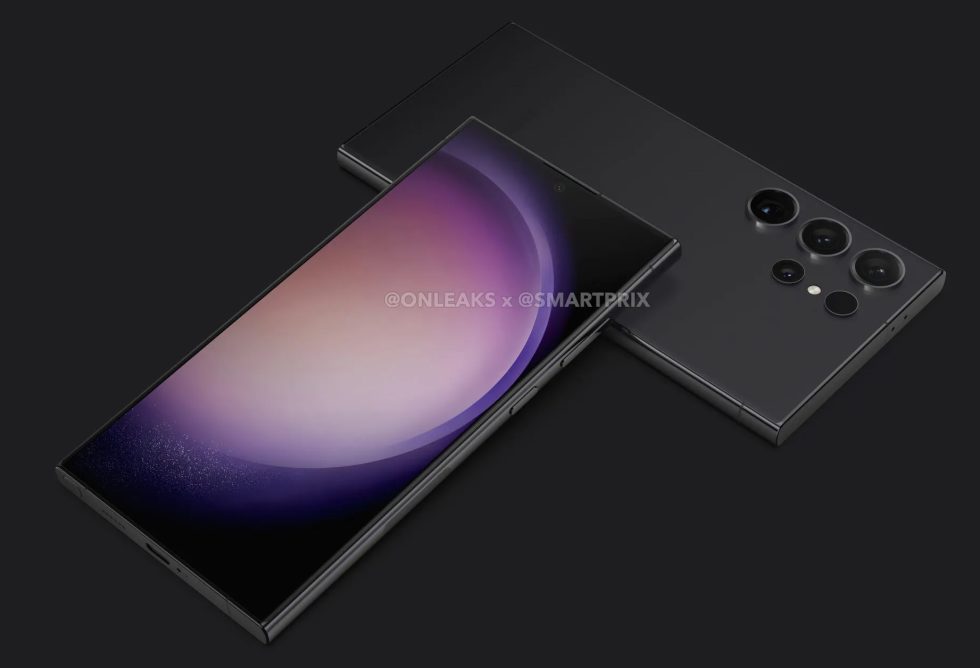 The Ultra version shows the same Ultra design that Samsung has used since the S22. This device is also joining Team Titanium and going with slimmer bezels. We don't have exact numbers yet, but the SmartPrix report says, " Samsung has made remarkable strides in reducing the bezel size. The result is one of the narrowest bezels seen on any smartphone, achieving a symmetrical and aesthetically pleasing look." Titanium will reportedly cut the weight by 1 g.
The S24 Ultra display still has a bit of a curve to it. Some Android manufacturers have finally received the message that curved screens are a bad idea since the image they're displaying was meant to be flat. But it doesn't seem like Samsung, the company that created this mess, is quite there yet. The usual 6.8-inch OLED display is getting brighter, with a 2,200 nit sunlight mode. That's slightly less than the rumored specs for the Pixel 8 display (both of which are assuredly Samsung displays).
Other expected specs for the Ultra are a Snapdragon 8 Gen 3 SoC, the usual-sized 5000 mAh battery, and an incredible top-tier storage option of 2TB. We have a while to go before these phones launch, so there's sure to be more leaks later.