2023 US Open scores: Coco Gauff, Aryna Sabalenka advance to final at Flushing Meadows – NBC US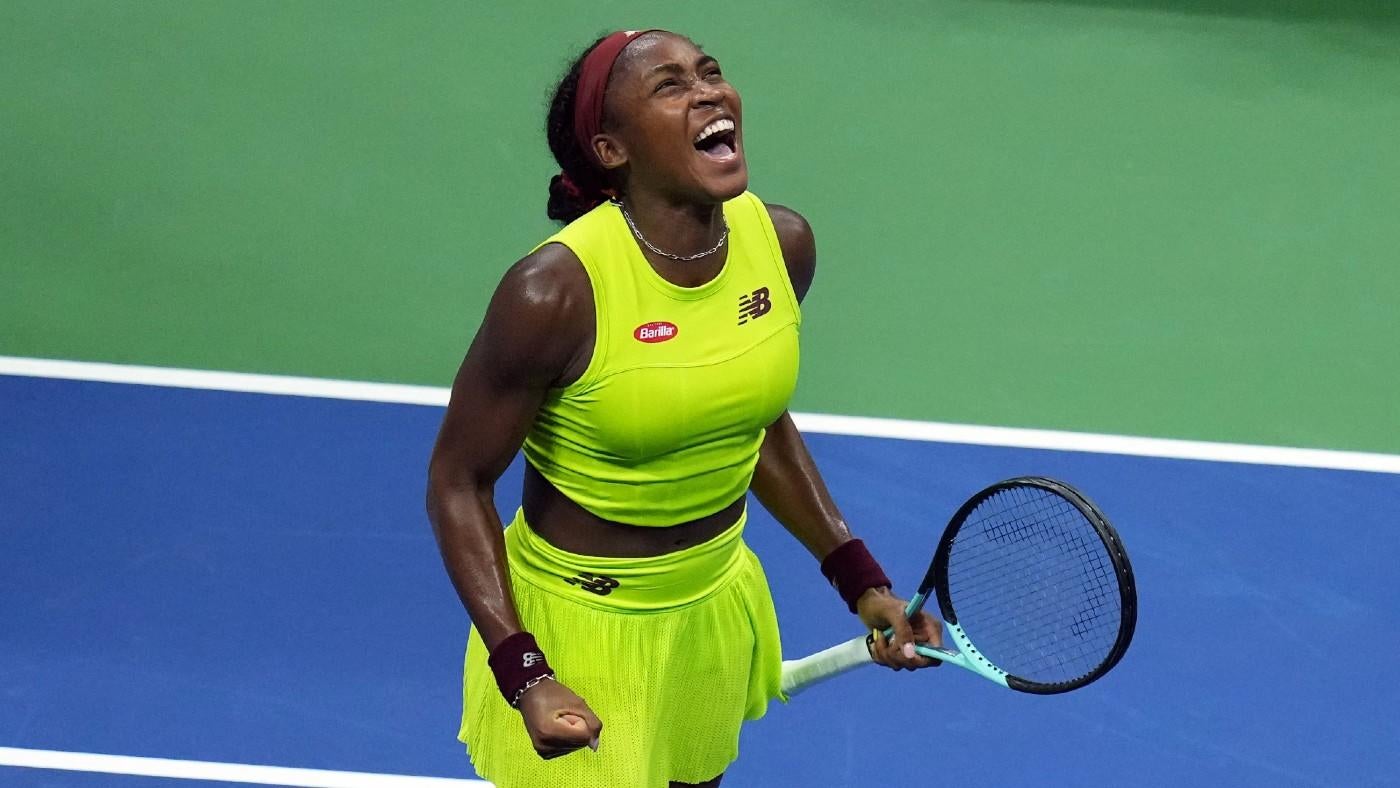 Second-seeded Aryna Sabalenka stopped what could've been an all-American final at the US Open by taking down No. 17 seed Madison Keys on Thursday night. She will be taking on sixth-seeded Coco Gauff on Saturday as both players chase their first title in New York.
Gauff is advancing to her first US Open final after defeating tenth-seeded Karolina Muchova 6-4, 7-5. She is the youngest American to reach the title match at Flushing Meadows since Serena Williams in 1999.
It's been a solid year for Sabalenka, as she became just the 13th woman in the Open Era to reach the semifinals at all four Grand Slams in a season. She won her first Grand Slam title at the Australian Open in January and now she is just one match away from her second.
No. 6 Coco Gauff def. No. 10 Karolina Muchova 6-4, 7-5 
Gauff led 5-1 in the first set but Muchova fought back and won three straight games. Gauff eventually broke serve at love and came out on top. She carried that momentum to win the first game of the second set. However, the competition was interrupted because of climate change protesters.
Players left the court as security and NYPD took care of the situation for about 40 minutes. Players were then given time to warm up before resuming. 
Gauff found a 6-5 lead but Muchova refused to go away without a fight. Muchova saved four match points and they had a rally of 40 shots shortly before Gauff finally put it away.
The 19-year-old American struggled earlier this season but has turned it around after new coach Pere Riba brought in Brad Gilbert to the coaching staff. Gilbert has helped other top American players including Andre Agassi, Andy Roddick and Andy Murray. Since his arrival, Gauff holds a 17-1 record. 
This will be the second Grand Slam final of Gauff's career, as she also reached the title game of the 2022 French Open. She is just one more win away from her first major title.
"This is crazy. I grew up watching this tournament so much, so it means a lot to be in the final," Gauff said during her on-court interview. "A lot to celebrate but the job is not done."
No. 2 Aryna Sabalenka def. No. 17 Madison Keys 0-6, 7-6 (7-1), 7-6 (10-5)
Keys entered the match as the underdog but took control in the first set by not allowing her opponent to win a game, which led to Sabalenka looking frustrated. The Belarusian star entered Thursday's event without having lost a set and only dropping 21 games in the previous five matches of the tournament.
"She played incredible tennis. It was just another level," Sabalenka said of Keys after the match. 
The 2017 US Open runner-up stayed in control at the beginning of the second set but then lost 12 consecutive points to allow Sabalenka a 6-5 lead. Keys found her rhythm again and tied the score to go into a tiebreak. However, Sabalenka turned up the heat and won that one 7-1.
Keys took a medical timeout before the last set. She was up 4-2 but Sabalenka wasn't going away. Sabalenka forced a tiebreak in the last set and played in her usual confident way.
When she found a 7-3 lead, Sabalenka celebrated early as she forgot it was not a usual tiebreak because this one was first to 10. However, it only took a few more minutes before she could celebrate for real.