How Zooey Zephyr, Montana's 1st trans legislator, became a national celebrity – NBC US
"Being nervous is your body's way of telling you that something is important to you," she said. " If I'm going into my censure speech nervous, good."
Zephyr graduated from the University of Washington in 2011 with a bachelor's in business administration and creative writing, and then she moved to Missoula in 2015 with $1,000 to her name to get her master's in creative writing and literary criticism at the University of Montana. She wanted to be — and still hopes to be — a writer. 
She also worked at the university from 2015 to December 2021, first as the graduate program coordinator for the biology graduate programs, and then as the program manager in the provost's office.
She came out as trans in August 2018, when she was a student working at the university, and she said her family did not support her in this. She doesn't like to dwell on it, because too often trans people's stories are defined by their trauma, and not enough by the community and family that they choose, she said, pointing to Reed and her 8-year son.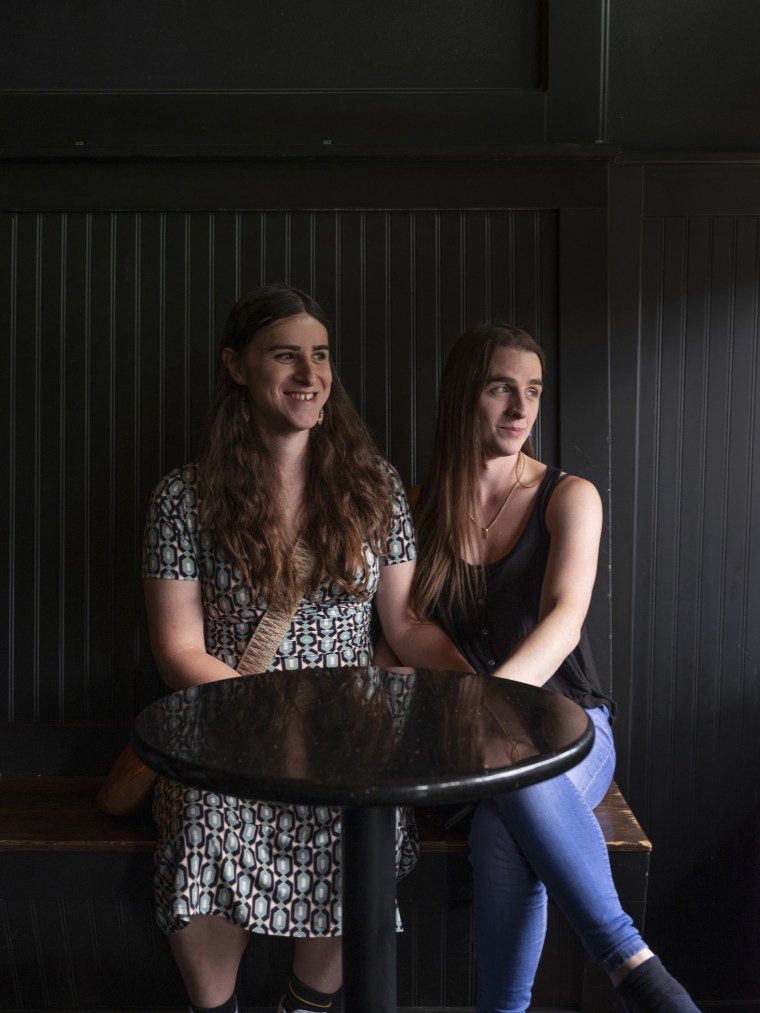 When her family didn't support her, she said, Missoula embraced her and took care of her. She taught lindy hop swing dance classes downtown, where she said her students were always supportive. 
Emily Weiler was one of those students. She met Zephyr in 2017, shortly before she came out as trans, and the two teamed up for a Missoula dance competition. 
"She radiates now in a way that she didn't before, when she wasn't fully herself, and it's been a wonderful transformation to watch," Weiler said. 
'She wasn't going to ever go quietly'
Zephyr said she decided to run for office in 2021, after two bills targeting transgender people passed the House by one vote. She had nearly completed her master's degree, and her adviser told her she could put it on hold for as long as she needed to.
Weiler said she was excited when Zephyr decided to run for House District 100, which at the time included an area southwest of downtown Missoula and west of the University of Montana, and represented just under 12,000 Montanans, though there has been redistricting since.
"She's always been one to put her money where her mouth is," Weiler said. "She was very much the type of person that wanted to leave a lasting impression out there. She wasn't going to ever go quietly. She would be known."
In November, Zephyr defeated her Republican opponent with 80% of the vote in the liberal district.
She held her election night watch party at Gild, a three-story bar in Missoula with wooden booths downstairs and mid-century modern decor upstairs. It was the first place Zephyr dressed feminine in public. The basement is an arcade, where Zephyr, a former competitive video game player, enjoys playing the Nintendo game "Super Smash Bros."