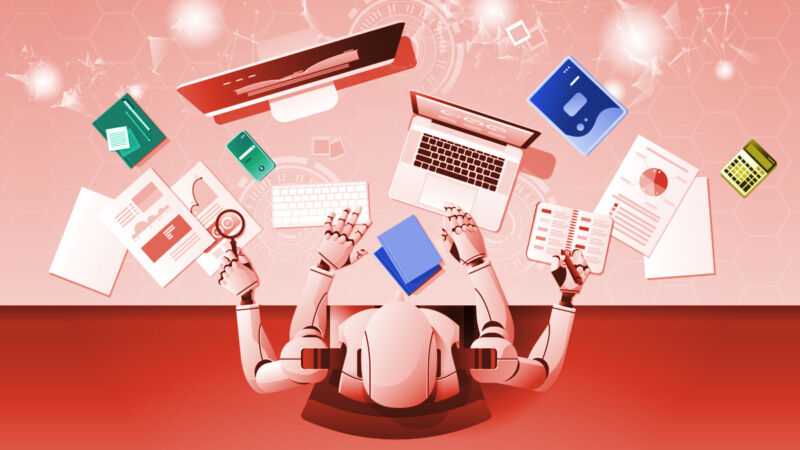 On Tuesday, Google announced the launch of its Duet AI assistant across its Workspace apps, including Docs, Gmail, Drive, Slides, and more. First announced in May at Google I/O, Duet has been in testing for some time, but it is now available to paid Google Workspace business users (what Google calls its suite of cloud productivity apps) for $30 a month in addition to regular Workspace fees.
Duet is not just one thing—instead, it's a blanket brand name for a multitude of different AI capabilities and probably should have been called "Google Kitchen Sink." It likely represents several distinct AI systems behind the scenes. For example, in Gmail, Duet can summarize a conversation thread across emails, use the content of an email to write a brief or draft an email based on a topic. In Docs, it can write content such as a customer proposal or a story. In Slides, it can generate custom visuals using an image synthesis model. In Sheets, it can help format existing spreadsheets or create a custom spreadsheet structure suited to a particular task, such as a project tracker.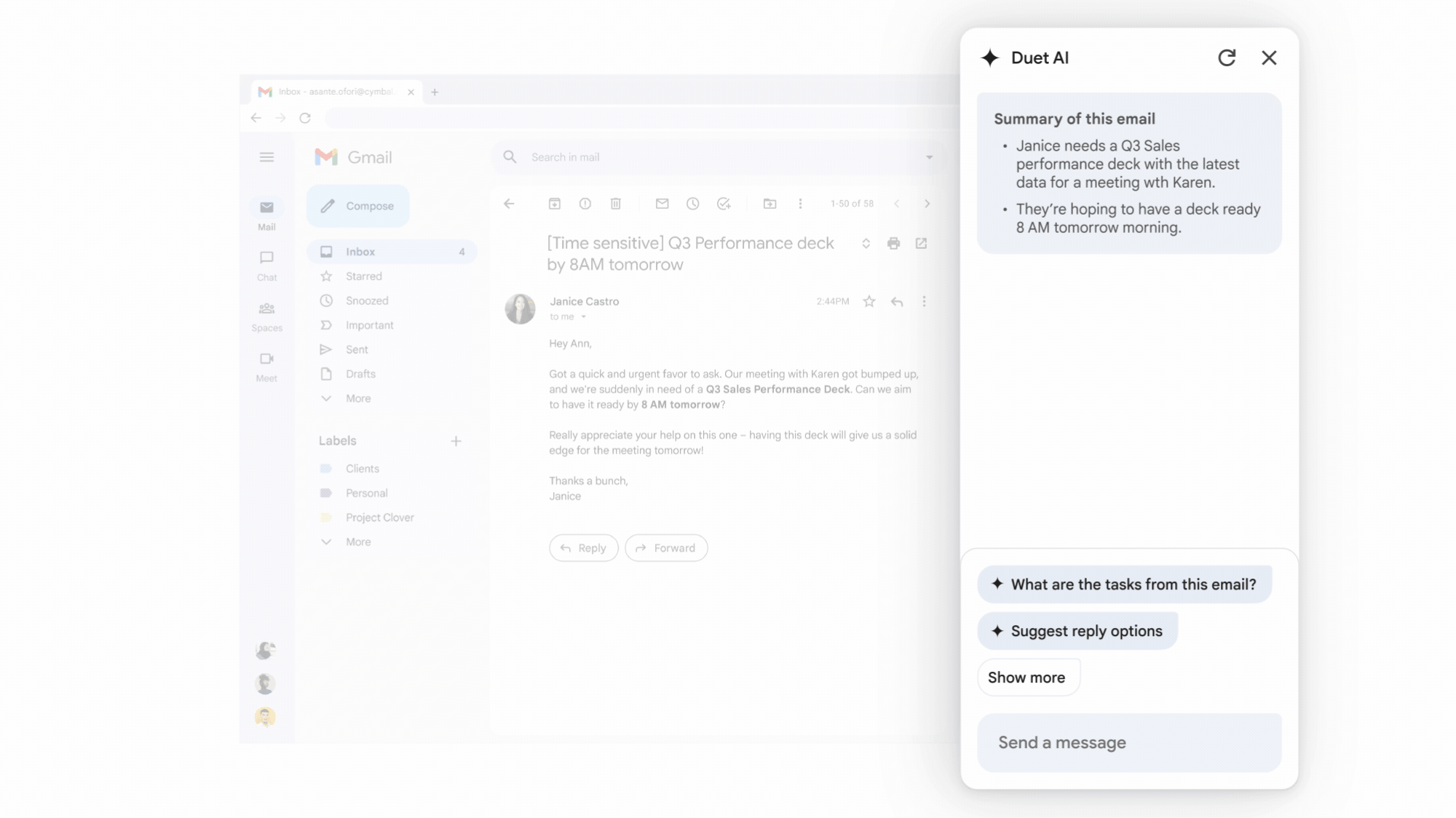 Some of Duet's applications feel like confusion in branding. In Google Meet, Google says that Duet AI can "ensure you look and sound your best with studio look, studio lighting, and studio sound," including "dynamic tiles" and "face detection"—functions that feel far removed from typical generative AI capabilities—as well as automatically translated captions. It can also reportedly capture notes and video, sending a summary to attendees in the meeting. In fact, using Duet's "attend for me" feature, Google says that "Duet AI will be able to join the meeting on your behalf" and send you a recap later.
In Google Chat, Duet reads everything that's going on in your conversations so that you can "ask questions about your content, get a summary of documents shared in a space, and catch up on missed conversations."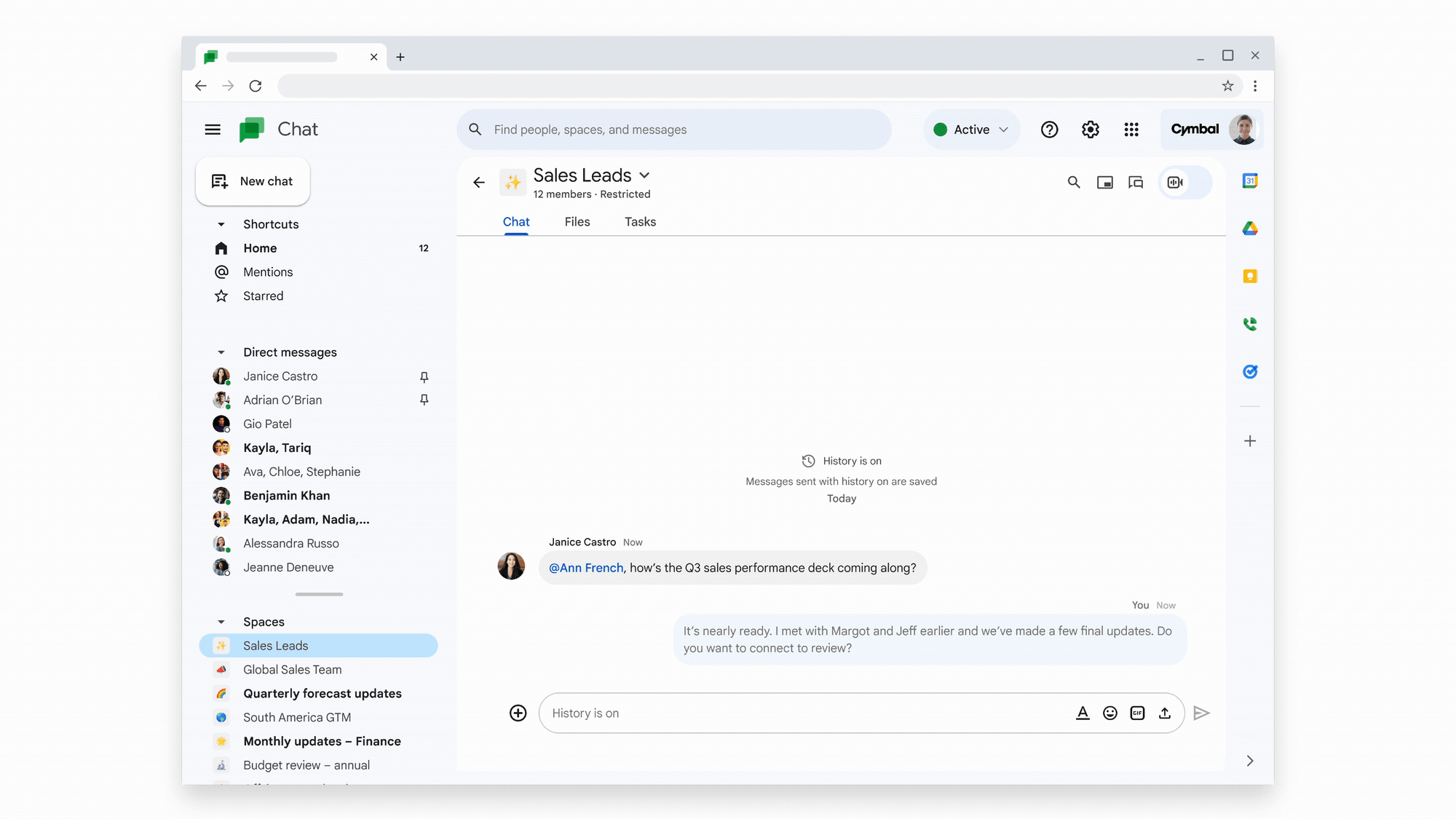 Those are the marketing promises. So far, as spotted on social media, Duet in practice seems fairly mundane, like a mix of what we've seen with Google Bard and more complex versions of Google's existing autocomplete features. An author named Charlie Guo ran through Duet features in a helpful X thread, noting the AI model's awkward email compositions. "The writing is almost painfully formal," he says.
In Slides, a seventh-grade math teacher named Alice Keeler asked Google Duet to make a robot teacher in front of a chalkboard and posted it on X. The results are awkward and arguably unusable, full of telltale glitches found in image synthesis artwork from 2022. Sure, it's neat as a tech demo, but this is what a trillion-dollar company says is a production-ready tool today.
Of course, these capabilities can (and will) change over time as Google refines its offerings. Eventually, Duet may be absorbed into daily usage as if it weren't even there, much like Google's myriad other machine-learning features in its products.