Google plans Pixel 8 phone reveal on October 4 for an autumn face-off with iPhone 15 – NBC US NEWS
Something to look forward to: After multiple leaks revealed almost everything we wanted to know about the upcoming Google Pixel 8, the company is ready to pull back the curtain. Unveiling the flagship mere weeks after the iPhone 15's appearance will surely set up a fall showdown between the rival smartphones.
Google will introduce the Pixel 8 phone at an October 4 event, having teased the date with an ad poking fun at Apple's iPhone. Google also inadvertently leaked a photo (below) of its upcoming phone (and possibly the Pixel Watch 2) this week, showing off a porcelain design.
The latest information regarding the iPhone 15 suggests Apple will reveal it on or around September 12, possibly shipping the product toward the end of that month – mere days before the Pixel 8 unveiling. The Cupertino giant optimistically expects the flagship Pro Max model to account for 40 percent of iPhone 15 shipments.
Previously leaked information about Apple's upcoming phone suggests it will transition from its proprietary lightning cable to the more universal USB-C standard. The switch is likely to align its products with new EU regulations. The iPhone 15 may also feature a periscope-like camera, conceivably doubling the optical zoom level to 6x from its predecessor's 3x.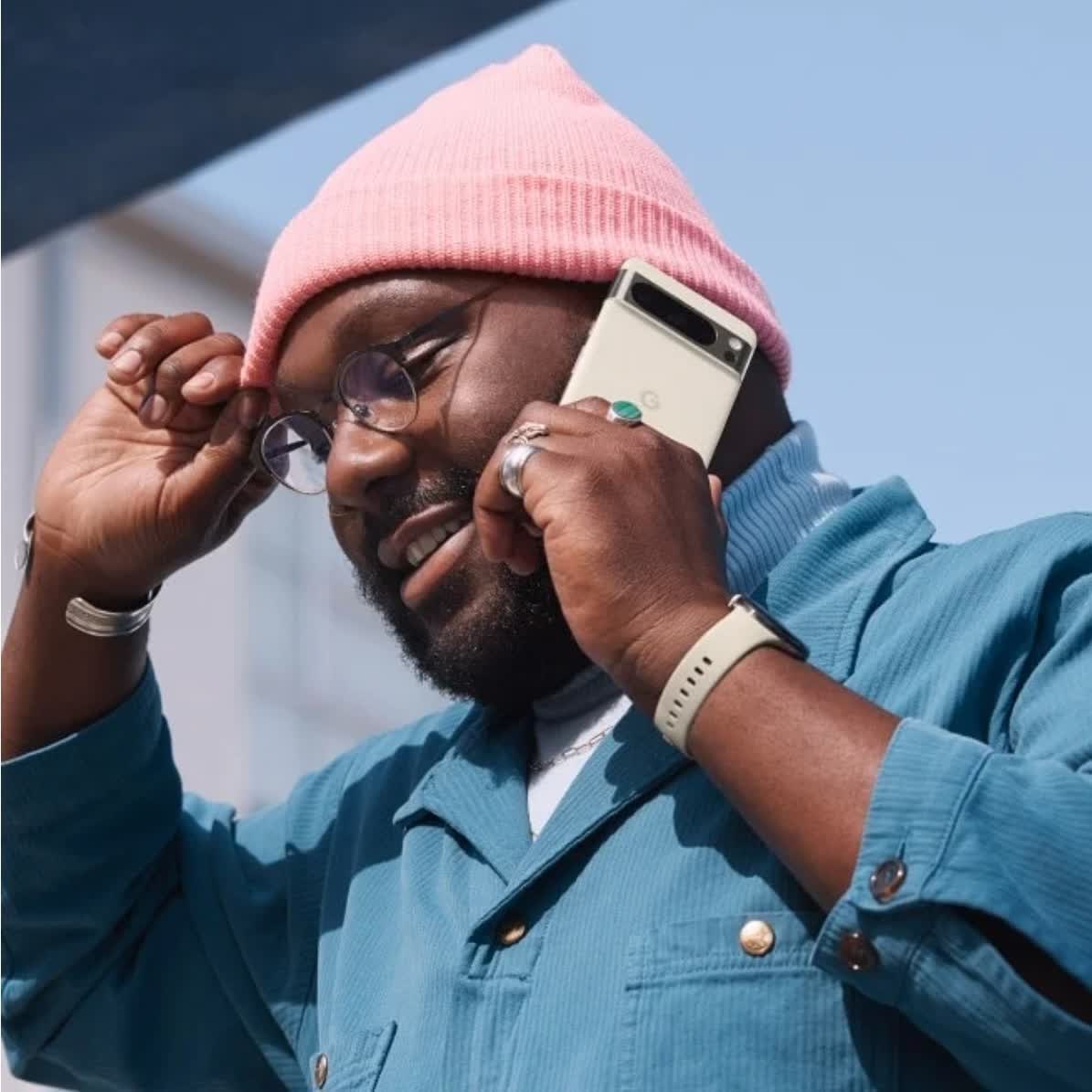 Meanwhile, the Pixel 8's camera will reportedly support staggered HDR, allowing users to take short and long-exposure photos simultaneously. Removing the need to take two pictures in rapid succession lowers the chances of artifacts from shaking hands or fast-moving objects.
Rumors have also mentioned other features that could help Google's upcoming phone produce cleaner content. The company is developing software that uses machine learning to remove blurry artifacts from videos, similar to its Pixel-exclusive photo unblur feature. Additionally, Google's Magic Eraser could work on audio to remove background noise from recordings on the Pixel 8.
Reports from last year indicated that two models of the upcoming device would use a new SoC codenamed "Zuma" – likely the Tensor G3 – and include 12GB of RAM. The lower-end version could feature a screen resolution of 2268 x 1080, while the more expensive variant increases to 2822 x 1344.
Although earlier information suggested the Pixel 8a might not appear next year, its likely codename – Akita – showed up on Geekbench last week. Featuring the same amount of RAM as the Pixel 7a, it posted a single-core score of 1218 and a 3175 multi-core score.